2023 
The Heimspiel (9.12.) is sold! BUT...we have an additional date. The 8th Dec, AJZ Bahndamm. 
Tickets are available now!   Click HERE!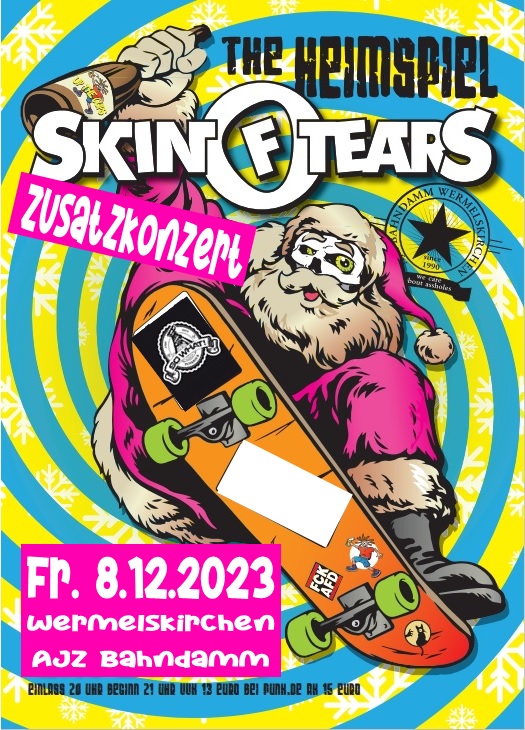 Hey Ho, Tickets for "The Heimspiel" are available.... 50% of the tickets are gone, so better be fast. Ticket Link ==> here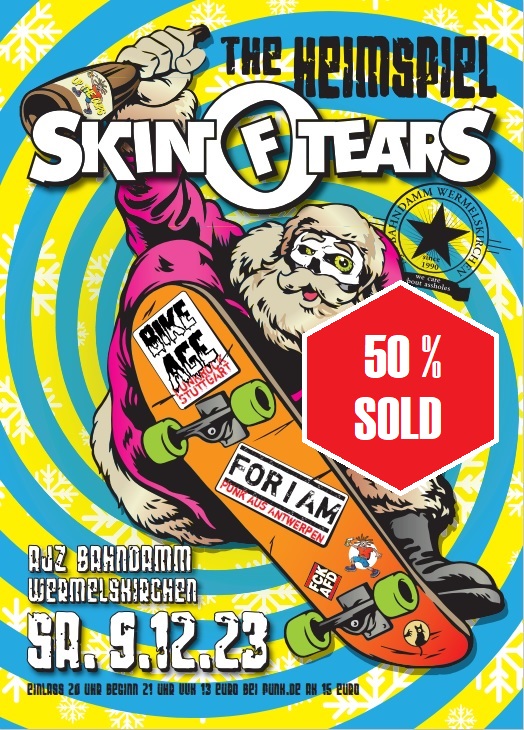 Just a few days and we'll hit the road for the SkateRock Tour with awesome Venerea and the mighty Satanic Surfers.  
New Merch and Dates. We have another new Shirt design in stock. Four different colours (+indigo blue). 
Skaterock Tour in May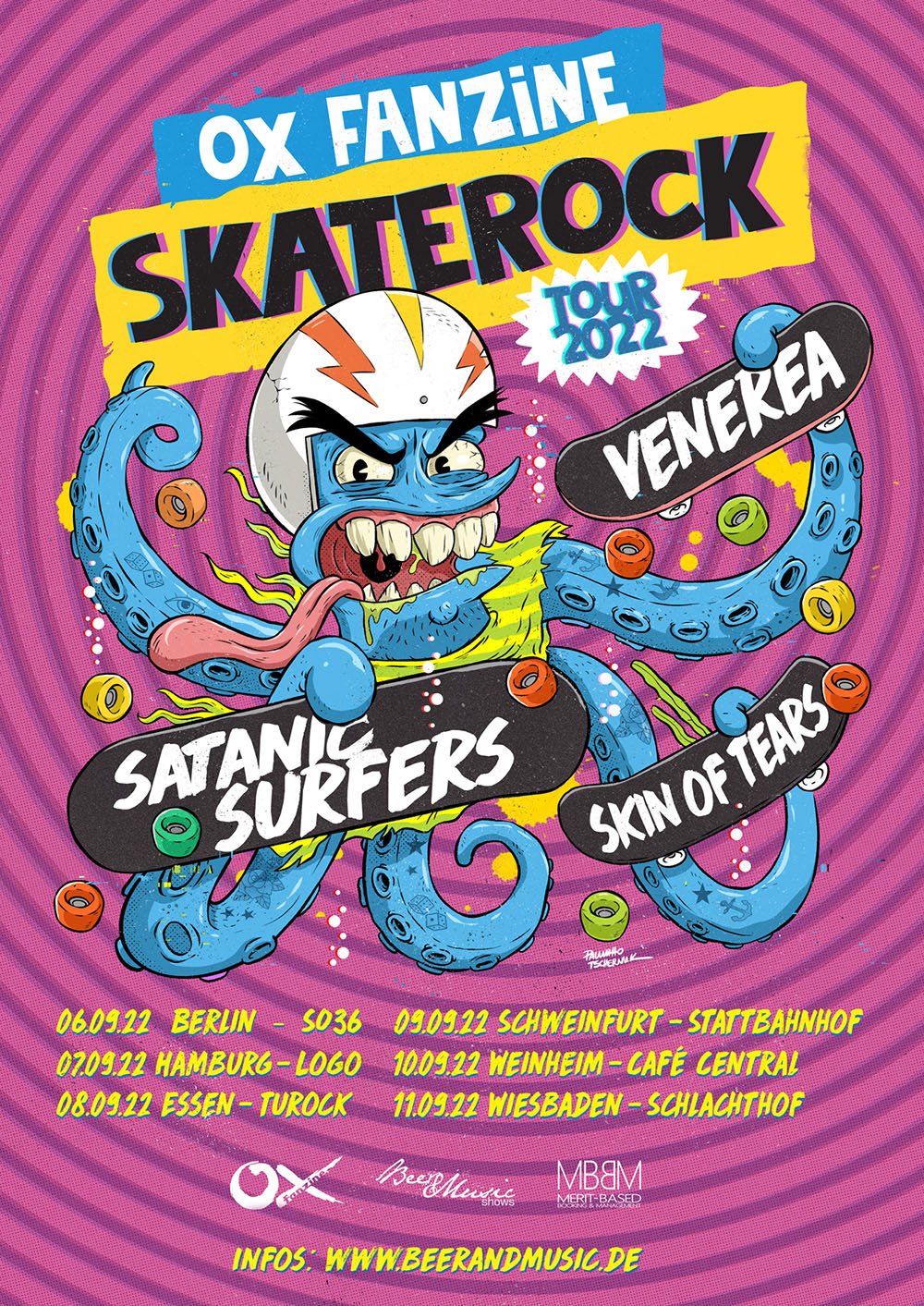 24/12/22
Merry x-mas and happy holidays. 
Thanx for the support and all the best to you girls and guys
and if you need a after X Mas present.... the Up The Cups Vinyl Edition is a good choice. 
Just write us an e-Mail to Diese E-Mail-Adresse ist vor Spambots geschützt! Zur Anzeige muss JavaScript eingeschaltet sein!.
20/12/22
Say Hello to the anniversary vinyl edition of the Up the Cups album.
 + 2 new (old) bonus  tracks, revised artwork and inlay incl. download code
20€ + shipment incl. free stickers

To order please just write us an e-mail to Diese E-Mail-Adresse ist vor Spambots geschützt! Zur Anzeige muss JavaScript eingeschaltet sein!. We'll answer fast and give you the details. 
02/12/22
Last Show in 2022!!!!
Ladies and Gentlemen, we are more than honoured to join the home-match of our friends of

The Feelgood McLouds

, the shooting stars in Folk Punk in the German scene (so far) and in emptying fridges of beer. Come together on 9th December at

Studio 30

in Saarbrücken.
30/08/22 
!!!SKATEROCK Tour 2022 is postponed!!!
(find a statement and infos here)
15.05.23 Wiesbaden - Schlachthof (Kesselhaus)
16.05.23 Berlin - SO36
17.05.23 Hamburg - Logo
18.05.23 Essen - Turock 
19.05.23 Schweinfurt - Stattbahnhof
20.05.23 - Weinheim Cafe Central
04/08/22
PRH 2022 Friends ....
Our Showtime @ Beachstage is 13:40!
So, come on early birds, let's do this.
17/03/22
Karrang!!! there are many news to tell. We have a new shirt design.
You can order it very soon in our bandcamp shop here. 
There are some shows added in out Dates Section and we're going to play a tour in september with satanic surfers and venerea. Please check the TOURDATES Site for the Ticket Links.

Thanx a lot beer and music and ox fanzine!
Let's hope that everything will be good again soon. Peace! Fuck War!
Leute, wir müssen leider unser Heimspiel am 11.12.21 absagen. Die Coronasituation macht uns einen Strich durch die Party-Rechnung. Der Ausweichtermin ist am 09.04.22. Die bereits gekauften Tickets behalten ihre Gültigkeit. 
Auch verschoben ist der Gig in Köln am 18.12.21 im Gebäude 9 zusammen mit Rantanplan. Auch da wird es einen Ausweichtermin geben. Stay tuned...und FCK Corona!
16/11/21
Hey friends, we hope that you are fine. We added some new shows ......
get your ticket and enjoy the Pre X-Mas Punky Party.
12/08/21
Hey, we hope you are well and healthy. After a year and a half we're back from a gig in belgium and some kind of normality.   
Brakrock!!! What a show! We didn´t know what´s the deal when playing in front of a seated audience. But as people are allowed to stand up and dance (at least around their table), it´s a party in the end. We had so much fun playing again! Thanx so much to all people who made that possible. Kim Vervoort and the whole Brakrock team. We felt very welcome and hope, that we can return soon! And thanx to everyone who was there and gave the bands a good feeling, even through the rain. Good to back in Belgium!