Seite 1 von 2
29/03/22
Achtung! Ersatztermin für das verschobene Konzert im Gebäude 9 in Köln mit Rantanplan ist der 14.4.2022 !!! (Gründonnerstag).
17/03/22
Karrang!!! there are many news to tell. We have a new shirt design.
You can order it very soon in our bandcamp shop here. 
There are some shows added in out Dates Section and we're going to play a tour in september with satanic surfers and venerea. Please check the TOURDATES Site for the Ticket Links.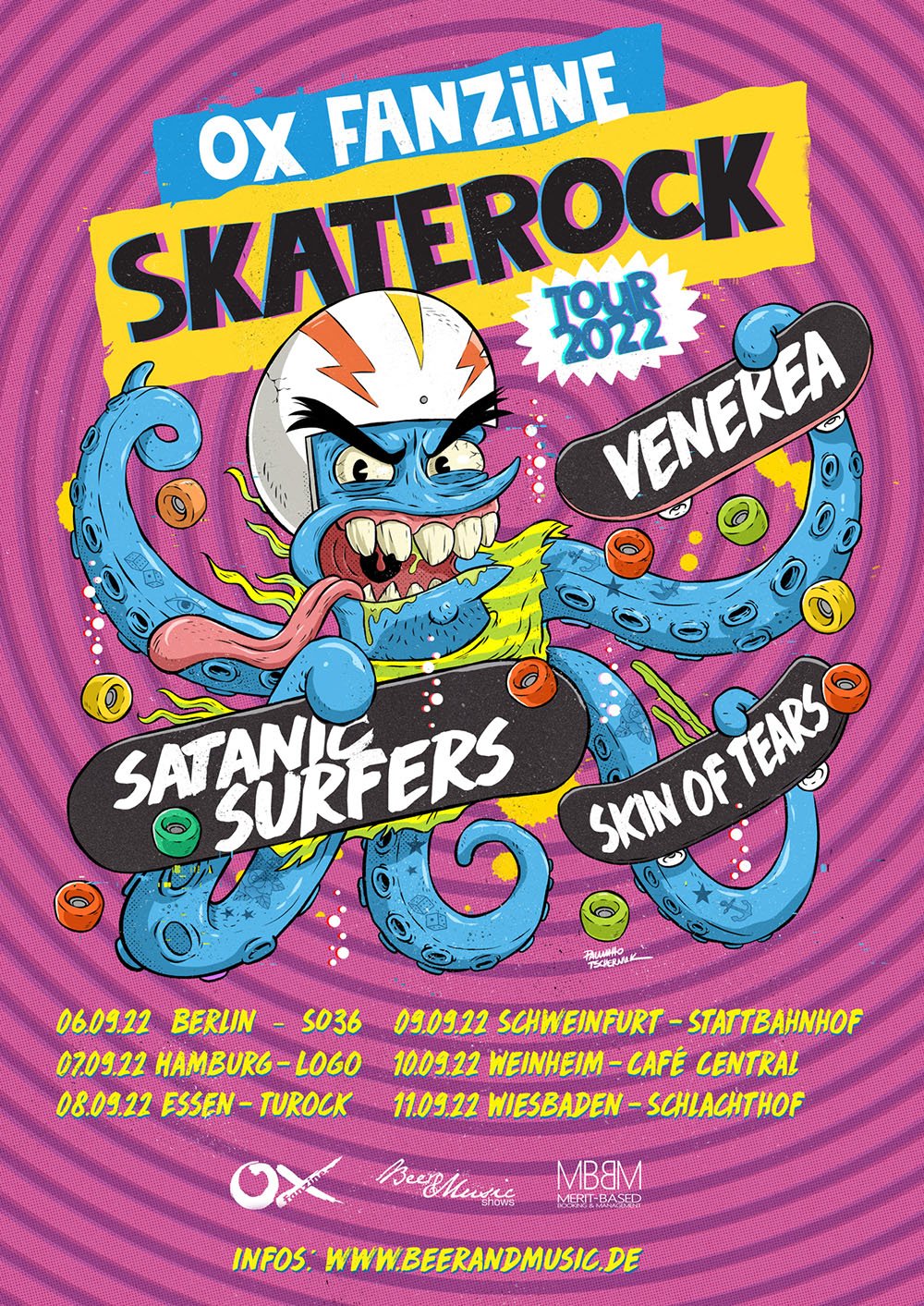 .
Thanx a lot beer and music and ox fanzine!
Let's hope that everything will be good again soon. Peace! Fuck War!
11/12/21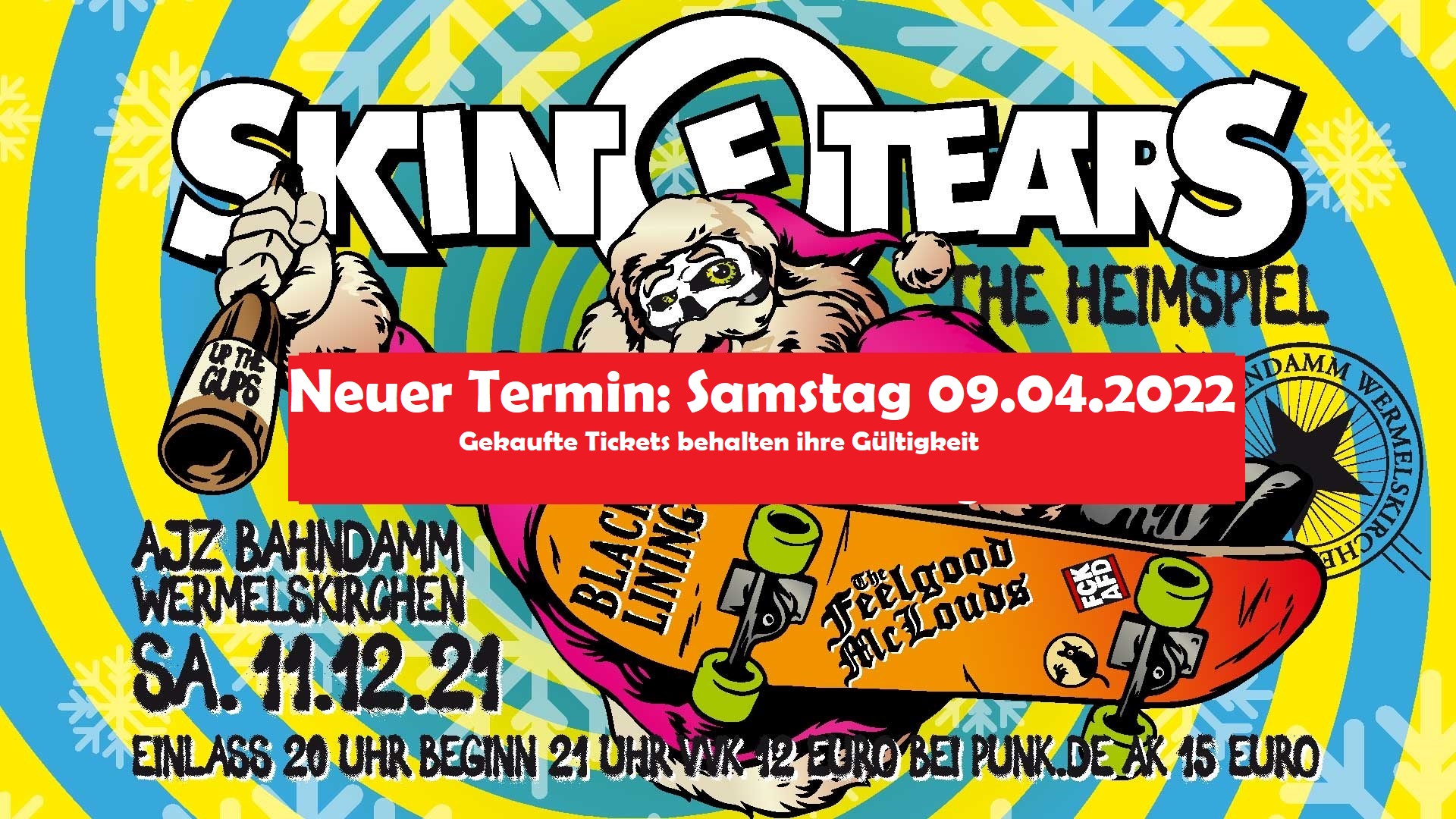 Leute, wir müssen leider unser Heimspiel am 11.12.21 absagen. Die Coronasituation macht uns einen Strich durch die Party-Rechnung. Der Ausweichtermin ist am 09.04.22. Die bereits gekauften Tickets behalten ihre Gültigkeit. 
Auch verschoben ist der Gig in Köln am 18.12.21 im Gebäude 9 zusammen mit Rantanplan. Auch da wird es einen Ausweichtermin geben. Stay tuned...und FCK Corona!
16/11/21
Hey friends, we hope that you are fine. We added some new shows ......
get your ticket and enjoy the Pre X-Mas Punky Party.
12/08/21
Hey, we hope you are well and healthy. After a year and a half we're back from a gig in belgium and some kind of normality.   
Brakrock!!! What a show! We didn´t know what´s the deal when playing in front of a seated audience. But as people are allowed to stand up and dance (at least around their table), it´s a party in the end. We had so much fun playing again! Thanx so much to all people who made that possible. Kim Vervoort and the whole Brakrock team. We felt very welcome and hope, that we can return soon! And thanx to everyone who was there and gave the bands a good feeling, even through the rain. Good to back in Belgium!
Next show is Wermelskirchen. 

20/07/20   
Long time no see, just a result of the crazy times we got!
Of course almost every show is cancelled for this year and we're also damned to wait for some info, what will happen next, so stay tuned....better on our FB or Insta Page ;-)
The good news is, that the festival shows will just be postponed to 2021.
Just to kill some time we did a live video stream last saturday and to go on while this shit we're writing new songs. When you listen to the stream you can find a new one....
Another plan for this year is a Up The Cups 20 /21 years anniversary Vinyl Edition. Watchout for a pre order deal or release date. We'll let you know!

That's it for now. Take care and stay healthy
14/11/19
29/10/19
Cheers everyone, long time no hear. We added some new shows to our dates, so check that. e woukd like to thank everyone who came out to one of our shows.

03/05/19
Thanx Don't Panic Team, The Real Mc Kenzies and the nice audience. We had a real good Thursday Gig. 
Next one is Bottrop 15.06. with our buddies in So What for their 30th Birthday Bash. Don't miss that!
30/04/19
A big thank you goes out to the Manchester Punk Fest #MPF19 and #Groezrock Crew. What a blast. We realy love both festivals. Great people, bands and vibes. Thanx for inviting us. We would love to do that again!
Next one is soon! 02.05. with (the mighty and) The Real McKenzies @ Don't panic / Essen. Be there!
22/03/19
2019 ....we love you! Great news. We 're going to play the Manchster Punk Fest 20th april. Zombie Shack 14:50 is the time! Checkout the Clashfinder. Be fair be there.
Another great confirmation: we will join the Groezrock LineUp. Saturnday, 27th april. To check the timetable click here.
We added some more shows to the tourdates.    

06/02/19
Happy (belated) New Year! Sorry, but we´ve been busy so far. There are some new Live Dates updated. We´re going back to the UK to play the Manchester Punk Festival in April..   Yiehaw. It´ll be great. And a Festival with a funny name Afdreiht&Buten. We´ll play the for free WarmUp Show. Don´t miss it.   
04/12/18
Tickets for THE HEIMSPIEL - X-mas Edition 22.12.2018 are available. HERE
03/09/18
So, it's September already and we had a blast playing some great club gigs and festivals with awesome bands this summer. PRH 1.8 was so great and we hope to get there again!

Thanx to all promoters, crews, audience and gear for the support. Checkout our bandcamp Shop to get one of these great SoT Skull Shirts, or knitted hats/ beanis for winter!
02/07/18
Friends! long time no news here, sorry for that. We just had a busy time.... 
We've played some blasting shows last month and we want to say thank you to all audience, promoters, bands and backstage teams, who gave us so friendly hospitality.
We have some (little) news. As you might know we were already sold out PRH 1.8 tickets, but we are going to get some more. So please contact us for our hot deal with ticket, "fake my day" CD  and free stuff.
18/04/18
NEW "Stairs down" black T Shirt.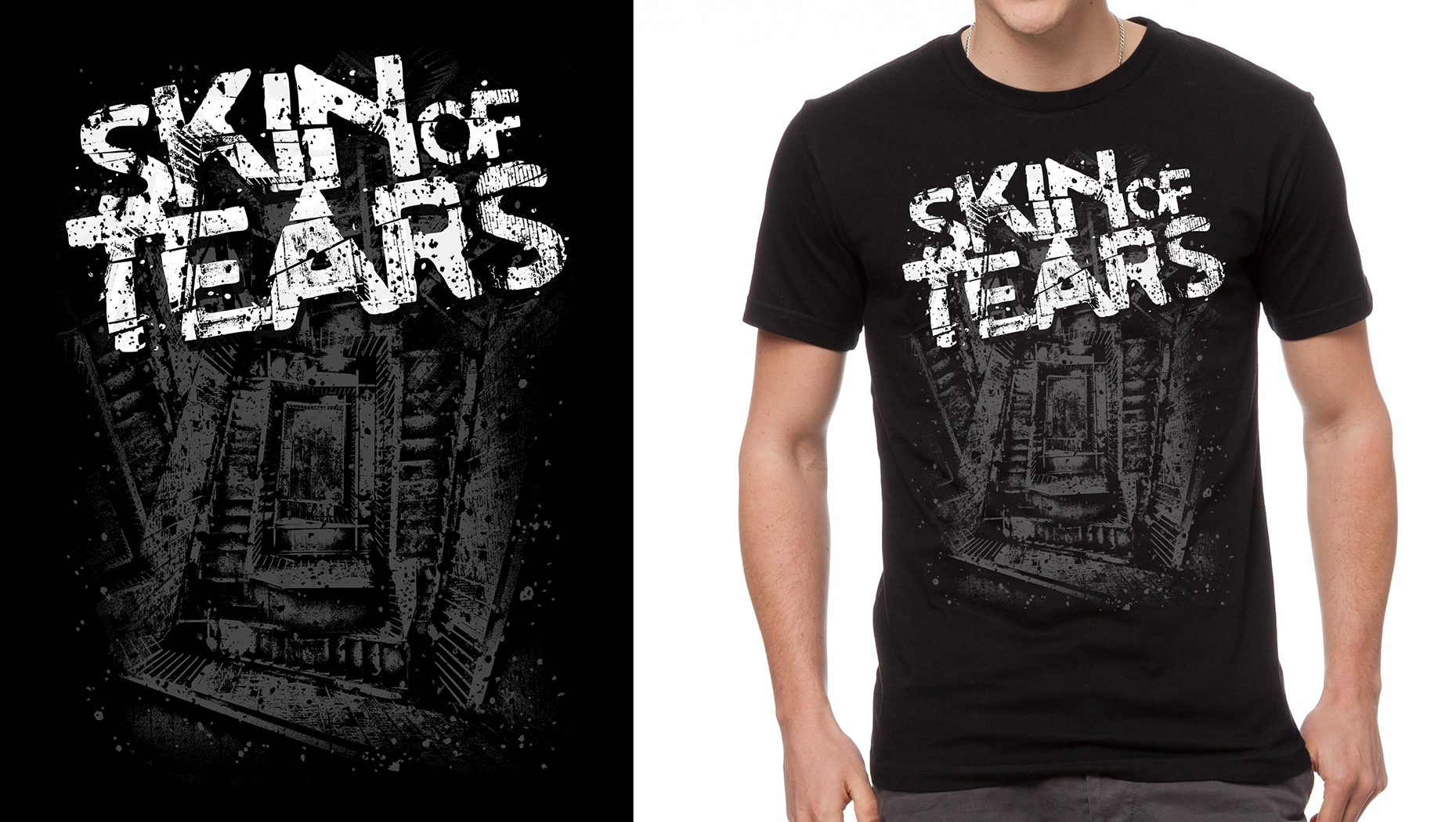 Like it, want it? Please mail us your order (sizes S-XXL) Diese E-Mail-Adresse ist vor Spambots geschützt! Zur Anzeige muss JavaScript eingeschaltet sein!, check our bandcamp site
https://skinoftears1.bandcamp.com/merch/shirt-stairs-down or get one @ the next SoT Show!
We still have some #PRH 1.8 Tickets incl. a CD and Stuff package to sell. Just check our site and contact us, if you want to order the PRH package and new Shirt.
#skinoftears #newmerch #prh18 #stairs #stereodesign #ak47 #smallbutangry
#josephboys